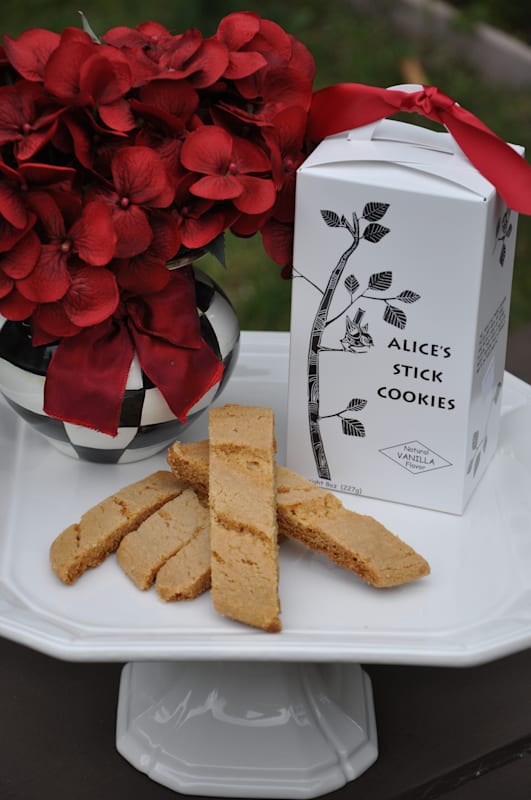 Our Story
Thank you for your interest in Alice's Stick Cookies!
Late in life and with much encouragement from family and friends, Alice Larse jumped into the gourmet cookie business. For years, many would ask Alice for her famous stick cookie recipe but she resisted sharing it, knowing one day she would bring her gourmet cookies to market. The small, Bay Area business grew quickly, becoming famous throughout the United States and Canada. We have even expanded our distribution to Paradise - The Island of Oahu, Hawaii.
The company proved so successful that at the Fancy Food Show in New York City, Alice's Stick Cookies were awarded the coveted prize of Best Cookie of 2004 and 2006 by the prestigious National Association For The Specialty Food Trade. Alice's Stick Cookies, once the Bay Area's best kept gourmet cookie secret, has become a nationwide treasure.
Our gourmet shortbread cookies are sold online and in several boutiques and gift shops.
Ingredient and Allergen Statement
Our Natural Cookies are free of the allergens: eggs, nuts and nut oil.
Contains: Wheat, Milk. Product was made in a facility that uses nuts.
The recipe is familiar with ingredients like: Malted Barley Flour, Butter, Sugar, Baking Soda, Water, as well as Natural Flavors.